History – When, Why, How & About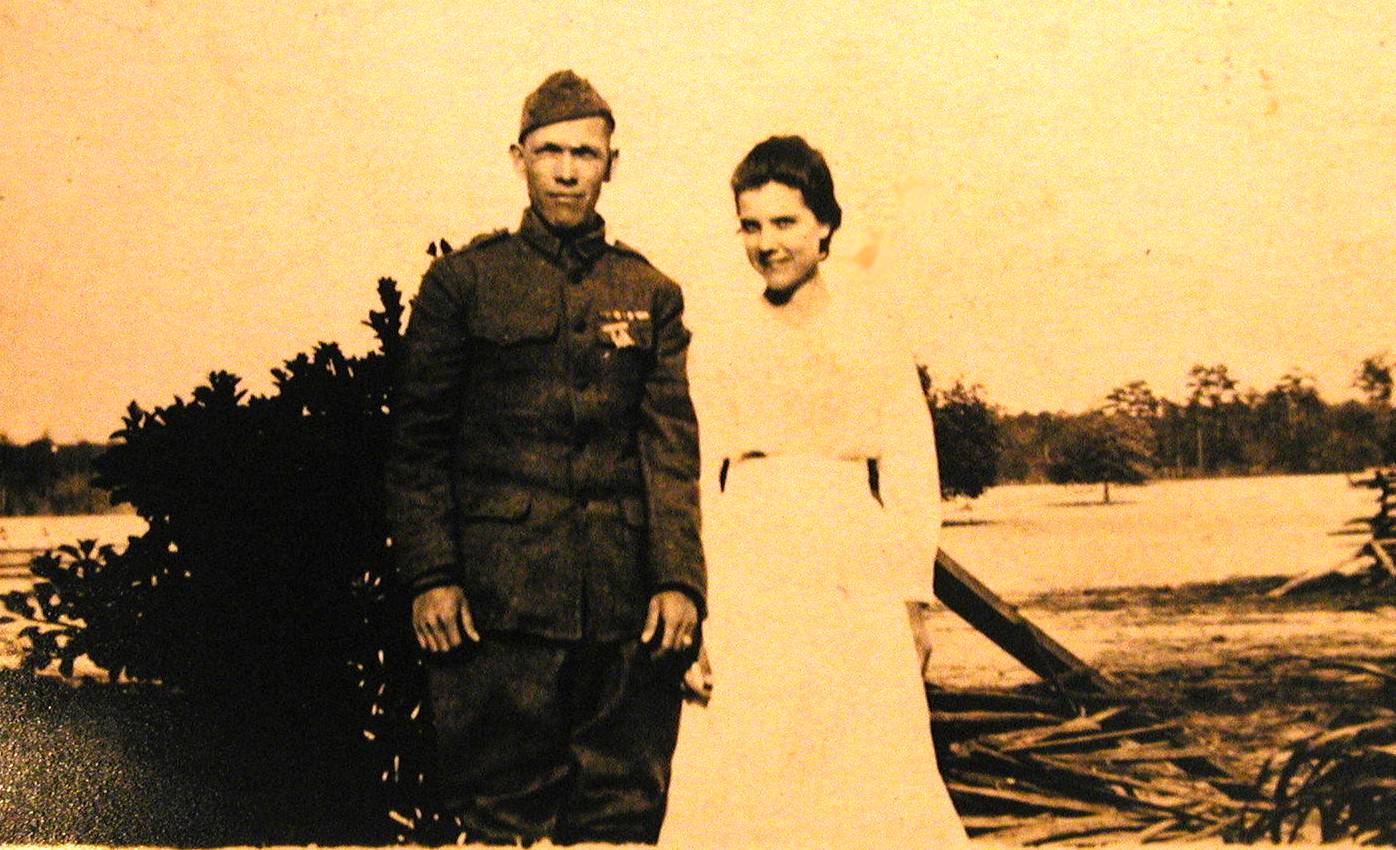 Way back around 1917 or so Mamie Delulia Barefoot met a young man by the name of Arthur Thomas Adkins – they fell in love, got married and commenced to doing what folks did back then – they worked hard.
As time went on Mamie found herself alone surrounded by children, she worked @ Ft. Bragg, she worked on the farm, she darned the clothes, she cooked and she cleaned and she prayed. She was known to say that "..we might not have much but what we have will be clean and tidy"
Mamie Delulia Adkins
She raised everyone of those children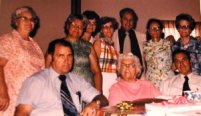 into caring hard working adults
They in turn had families and began raising their own children. Before long the family grew quite large and we began having family reunions the week of her birthday. These were held at the church she attended – the reunions

took place immediately after Sunday Service. The church was Tabernacle Baptist Church in Rockfish, NC. When Mamie Delulia Barefoot Adkins passed away she was laid to rest in the church's cemetary. We have held the reunion there in her memory every year since then.
When, Why, How & About
In 2004, the descendants of Mamie Adkins established an Educational Fund in her name that is administered by and benefits members of the Tabernacle Baptist Church. The following is reprinted from the actual document used to amend the church's bylaws to recognize this program;
Proposal
The descendents of Mamie Delulia Barefoot Adkins have proposed the initiation of an education fund to be set up in her name and to be administered by the body of Tabernacle Baptist Church for the benefit of church members that meet the fund's criterion.
Rationale
The rationale being that Mamie Adkins loved her church, placed significant value in education, and she endeavored to see those around her better themselves.
Purpose
The purpose of 'The Mamie Adkins Education Fund' is to provide assistance with the financial burden associated with higher education and to in some small way attempt to evoke the philosophy and subsistence of the Adkins family matriarch.
Intention
The intention is that a church member(s) seeking higher education applies to the church for consideration as a recipient(s). Once awarded, the recipient(s) are exposed to biographical information on their benefactor and would be invited to provide to the church and family pertinent information, updates etc., and to participate in the annual celebration of this woman.
Thus, The Mamie Adkins Education Fund was established. It was seeded by a $500. stipend. As the 2005 reunion approached, sort of off the cuff a grapevine golf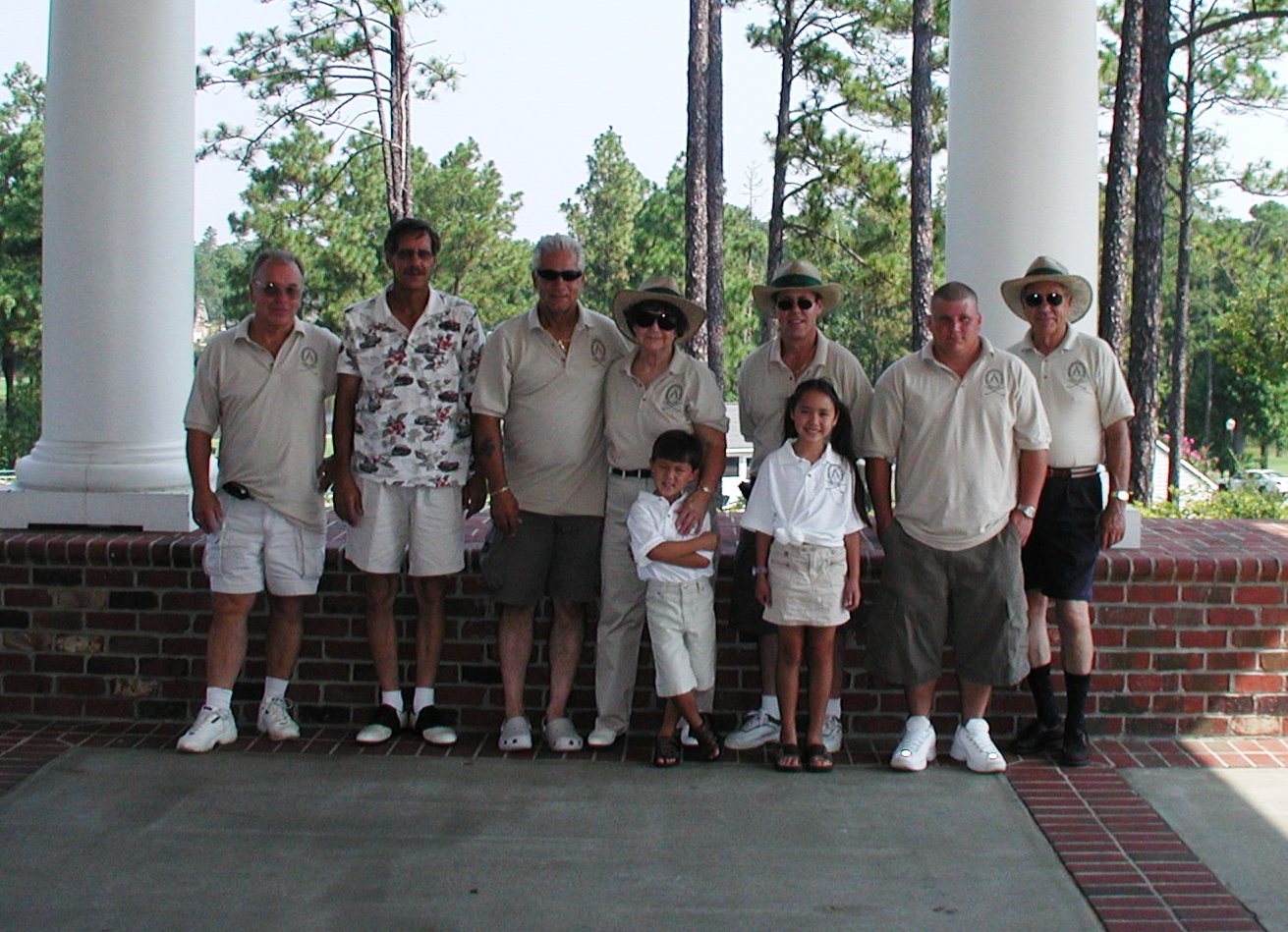 tournament was born with the idea of spending some quality time together while raising some money for the Education Fund. That first year we had 7 – count 'em, SEVEN Players, of which only 4 finished the back nine of the tournament. Of these seven – only three had ever played golf in their lives, the Four others – well, they are the true Heroes – they stood up and said yeah, this is a good idea, it's for a good cause, lets get out there and play!! Without their support we may not have ever gotten off the green (sorry about that, couldn't resist the chance at a cheap pun).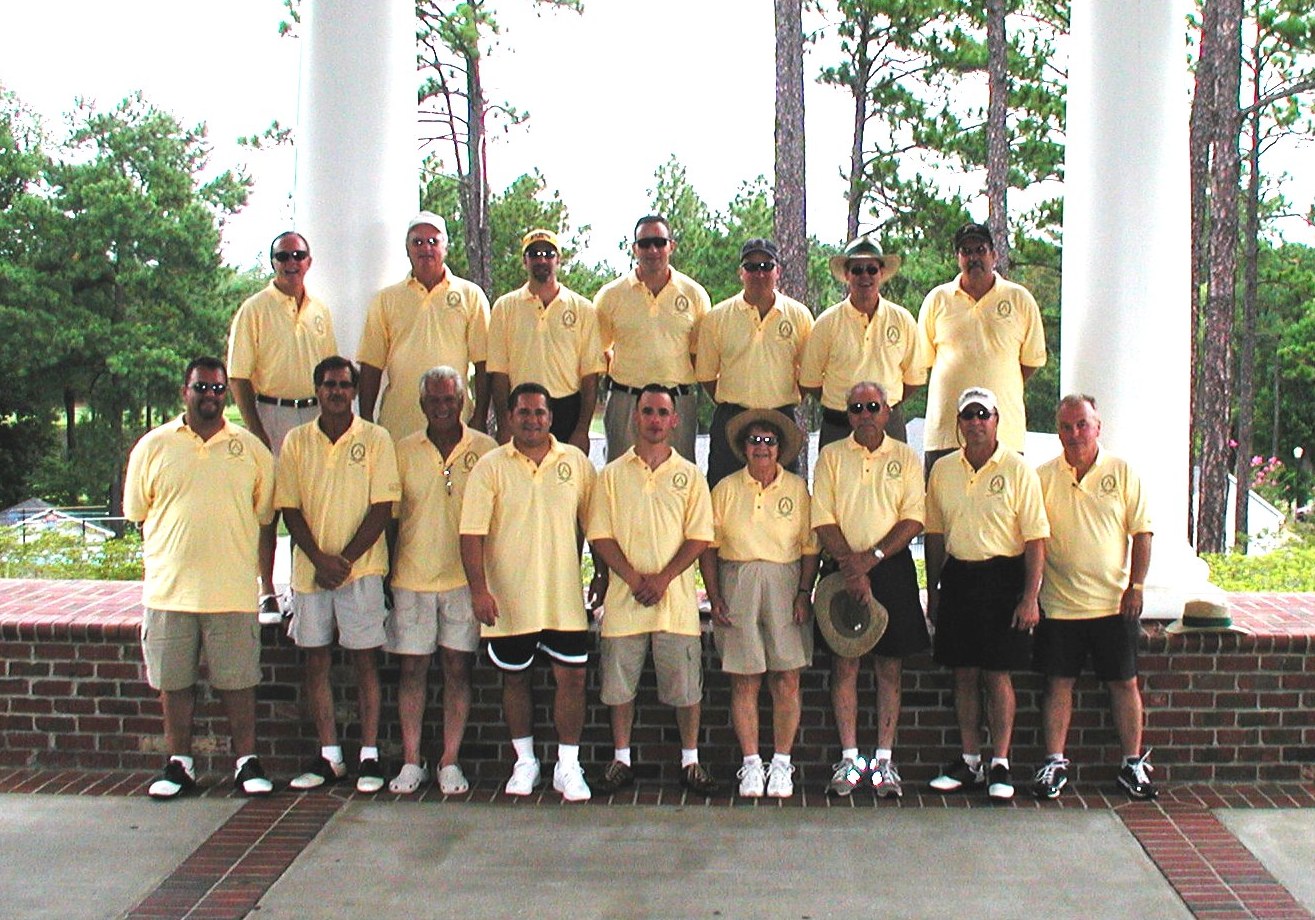 The 2006 Tournament grew to 16 players and we were off and running. The gags started here – mostly individually. Team Names also came into play – "The Wisdom Dogs", "Team ONE", "All American", "CREW" and "The Recyclers" all were born.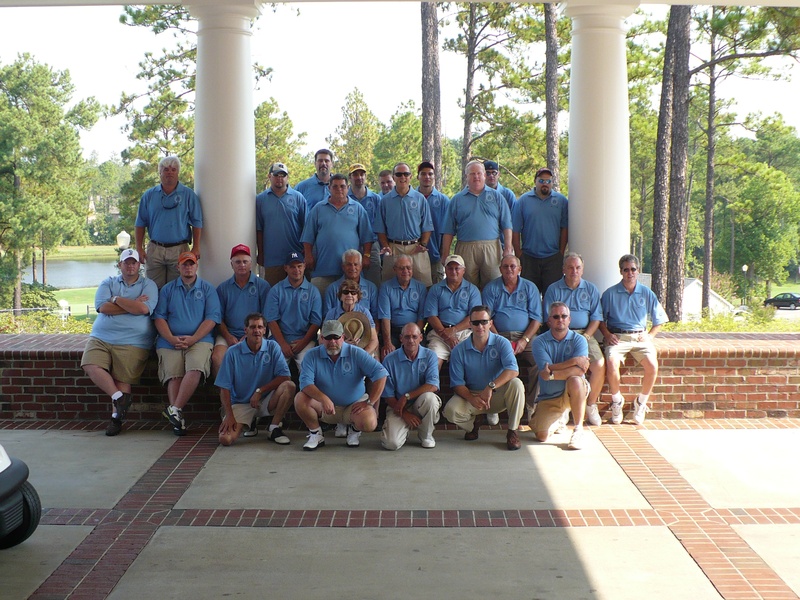 The 3rd annual MAGT in 2007 saw it expand to 27 players. This was also the first year of a Live Auction during the Awards ceremony thanks to Mr. Larry Gardner owner of Boondocks Grille & Draft House in Ramrod Key, Florida.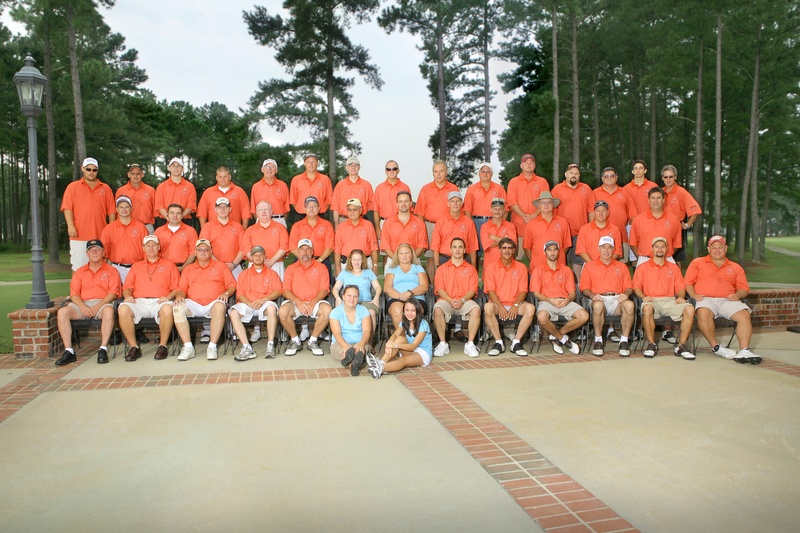 In 2008 the 4th annual MAGT grew to 40 players and 20 sponsorships. This was the first year that the gags escalated to include the entire field of golfers – everyone was caught thanks to the minister of pranks – Mr. Freddy Adkins and his crew of pranksters.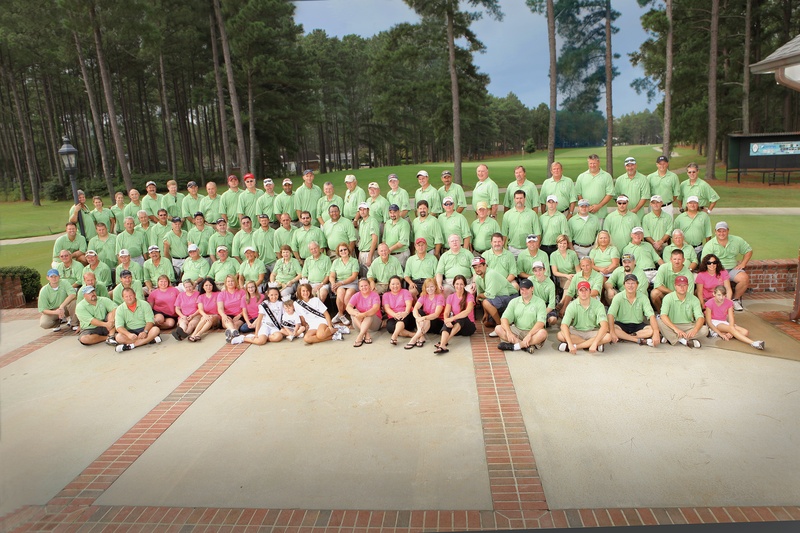 In 2009 the 5th annual MAGT busted the chains and swelled to 92 players – 23 teams and 42 total sponsorships!! This year everyone learned that all things are not exactly as they appear – the minister had struck again w/ the help of a few captains.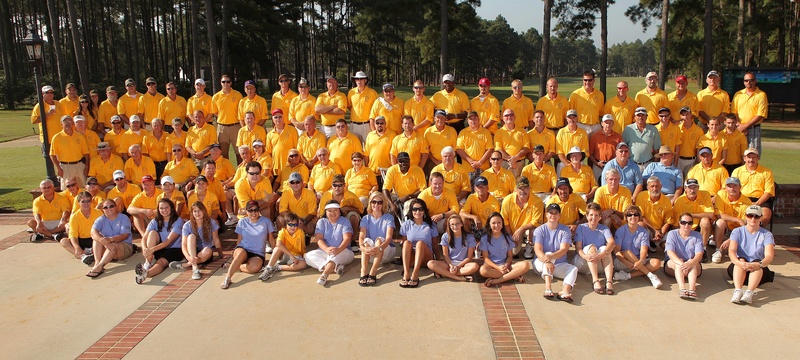 In 2010, the 6th annual MAGT, we had 96 players register – 24 teams and 49 Sponsorships – it was a Great Day and as always a super fun time was had by all – oh, don't believe me – check out the photos page. A new contest was born – the Long Tee Longest Drive Contest – what a HOOT, all the big time baseball players going,.. "..yeah, now we're talking – get your cameras ready.." Yeah, hilarious!! Again – check out the photos page. Our support staff is among no other – these ladies came out and volunteered their time helping to make the Mamie Adkins Golf Tournament the one tourney that you just don't miss.

Last year, for the 2011 – 7th annual charity MAGT – we again fielded 24 teams – 96 players hit the links vying for the Bragging Rights Champions Cup! A new advantage element was introduced to help "level" the field – a 'String & Sling' pack was offered to the field, those that took advantage of this and through strategic implementation saw massive benefits and were able to significantly reduce overall strokes. The support staff, well, it now should go without saying, but I'll say it anyway – they were as Awesome as Ever, from getting players checked in, to directing traffic, to simply making sure everyone was having a good time – our support staff, I dare say is the best group of ladies to ever assemble on a golf course!!
For 2013, we want to MAX it out – we are going for the Maximum Capacity of the golf course, 128 players – 32 teams, that is our GOAL! The course is in the best shape that it has ever been in and is primed to make the 9th Annual MAGT the Best One Yet!! So, tell your friends,email your family, tweet your contacts and grap your neighbors – this ain't your Daddy's golf tournament – we have fun, our contests, our staff, our sponsors and of course our players make this the best charity golf tournament you have ever experienced – don't be left out – register early and often to make sure that you & your friends are in the field vying for your spot on the
BRAGGING RIGHTS CHAMPIONS CUP!!!